We are a team of highly skilled and experienced security professionals based in Belfast and dedicated to providing top-quality security services to our clients. We offer a wide range of security services that are tailored to meet the unique needs of each of our clients.
Our team comprises experts who have been carefully selected based on their qualifications, experience, and expertise. We take great pride in the fact that we only hire the best of the best to ensure that our clients receive the highest level of service possible.
Our Commitment to Quality
At our security company, we are committed to providing the highest level of service possible. We take our responsibilities very seriously and work hard to ensure our clients are always satisfied with our services.
We achieve this through careful planning, rigorous training, and ongoing evaluation. Our team constantly reviews and updates our procedures to ensure we provide the most effective and efficient service possible.
We also believe in transparency and communication. We will work closely with you to ensure you understand our services and how we plan to protect your property. We are always available to answer your questions and address any concerns.
Contact Us
If you require our security services, please do not hesitate to contact us. Our team of experts is ready to assist you in any way possible. We offer competitive pricing and customizable services to meet the unique needs of our clients. Let us help you protect what matters most.
We offer a wide range of security services to meet the needs of our clients. Here are just a few of the services we provide: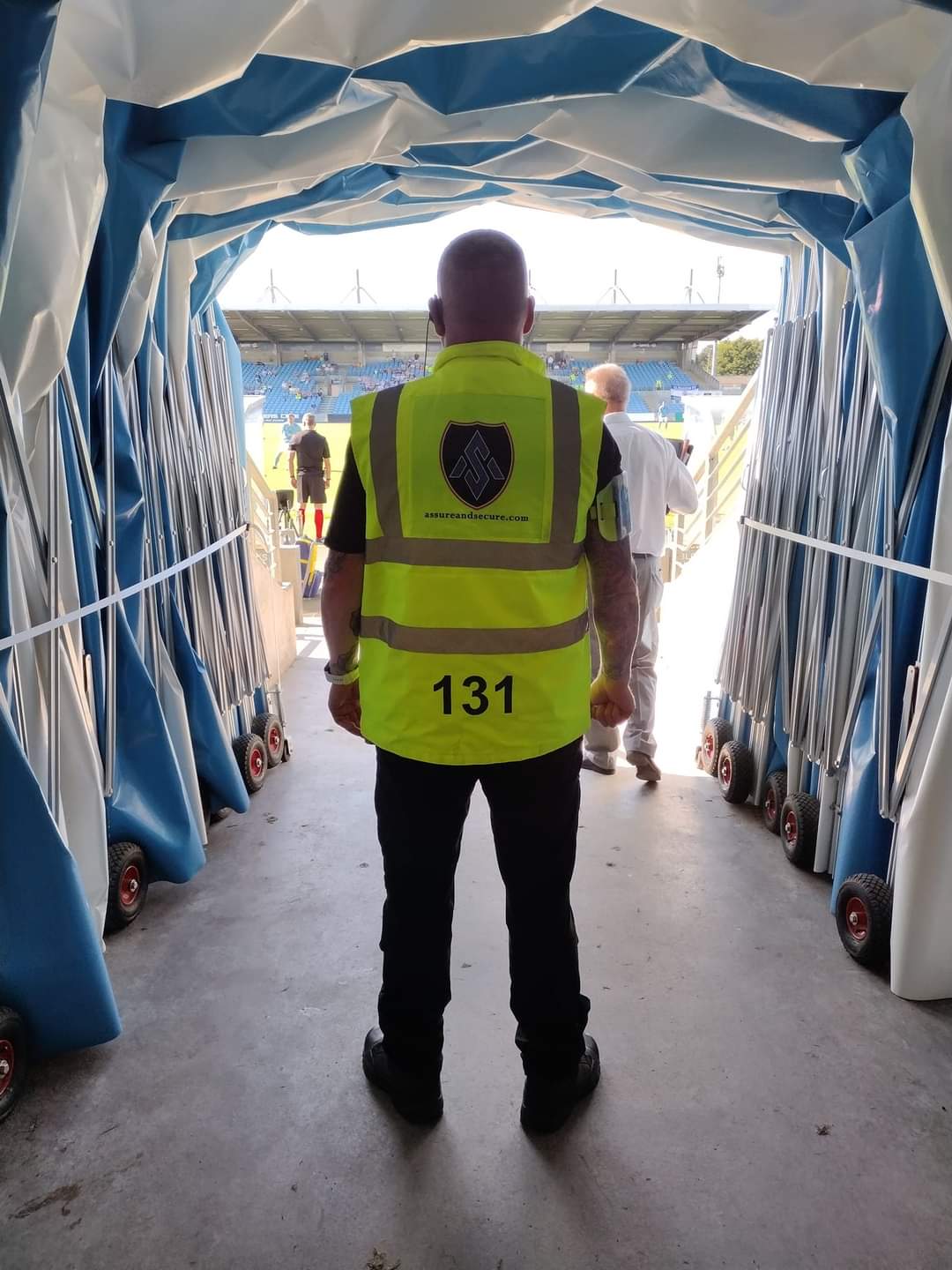 ​"This season Ballymena United have engaged the services of Assure and Secure to provide stewarding at the Showgrounds. Assure and Secure are a great company to work with and are professional, reliable and efficient in their actions"
Assure and Secure have been the secret to running successful nights in Banana Block. Duty of care and visitor wellbeing is always their top priority. The entire team have always kept the most professional of standards, and we wouldn't go by them for any of our security work.
"We have been using Assure and Secure services at our hotel on a regular basis. Gary and the team have been extremely professional and prompt in handling any issues. They have also been great in adapting their approach specific to hotel policies, as well as assisting with last minute changes in demand."
Having worked with Assure and Secure across two hotels in Belfast I have the upmost faith in the security of the hotel whilst in the hands of their staff. I always find them to be polite, well-mannered and efficient in their role of ensure that the hotel remains a safe for both our guests and staff members. On top of this anytime we have had to make adjustments such as requesting time changes, staffing levels or additional dates these are met every time. We enjoy the relationship we have with the whole team and will continue to use Assure and Secure for many years to come.
​"We have worked alongside Assure and Secure at numerous events and involve them in our training academy. We recommend them to ALL of our successful candidates on completion of our courses and would highly recommend them to anyone else within the security industry.
Most definitely our number one client and customer friendly security company!!!"
We have been using Assure & Secure for 9 years now. We couldn't be happier with the service, the staff and the training the provide. They help make our business better in every way.