Corporate Security Services
Assure & Secure provides unparalleled corporate security guard services in Northern Ireland. With a wealth of experience, we specialise in providing skilled and certified corporate guards meticulously trained to safeguard your offices and commercial spaces. Our unwavering commitment to excellence ensures that your business, employees, and visitors remain shielded around the clock.
Corporate security services include a variety of measures, such as security audit, manned guarding, front desk / concierge security, patrol monitoring, corporate event security, flexible contracts and highly trained, experienced and professional guards.
At Assure & Secure, our mission revolves around delivering a professional service, instilling the confidence that your business assets and premises are under the protection of our vetted personnel. In today's business landscape, we recognise the importance of adaptability and responsiveness. As a flexible security contractor, Assure and Secure is your go-to partner when your business requires a customer-centric, trustworthy, and adaptable corporate security guard company. 
Choose Assure & Secure for corporate security that goes beyond expectations. Your peace of mind, our commitment.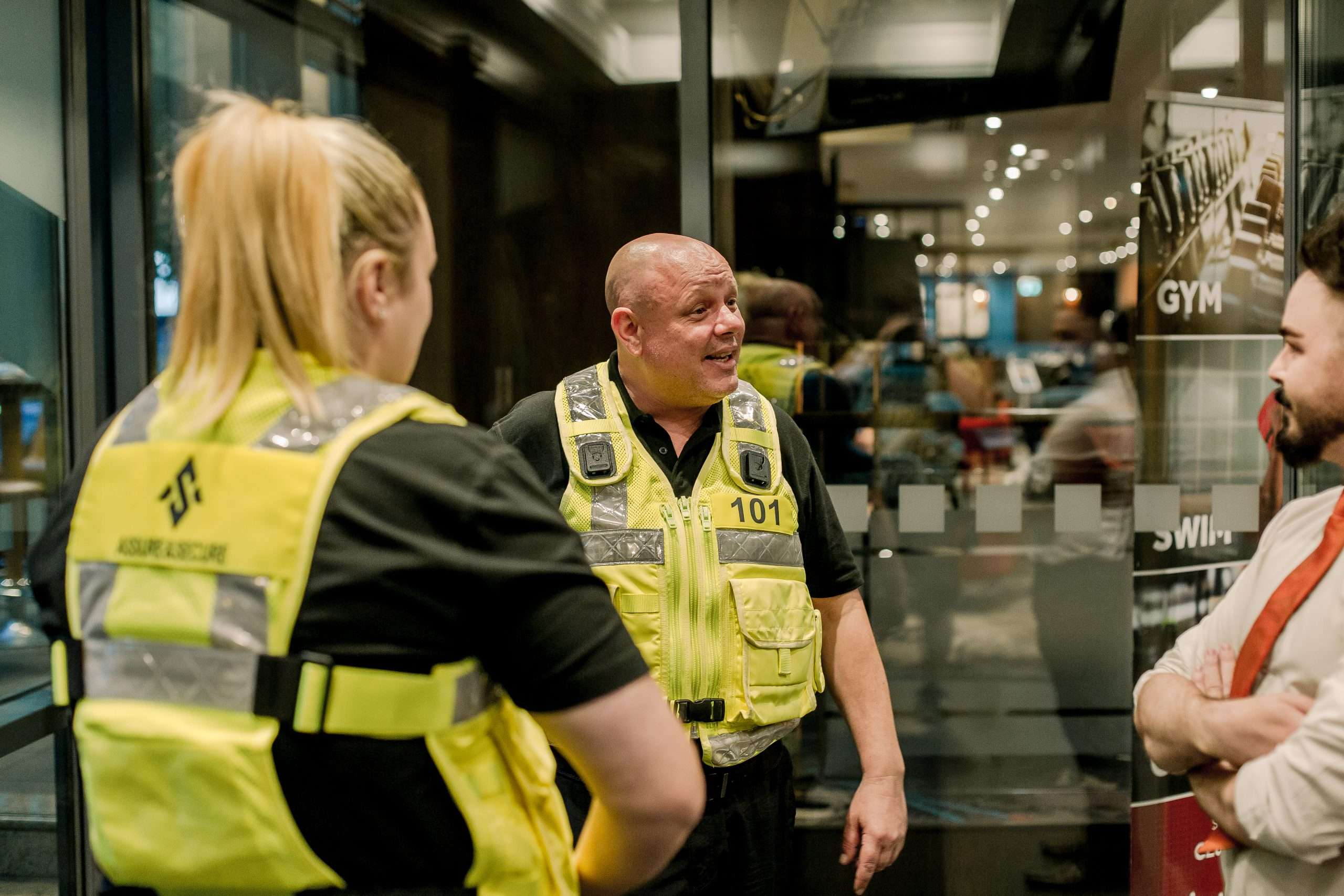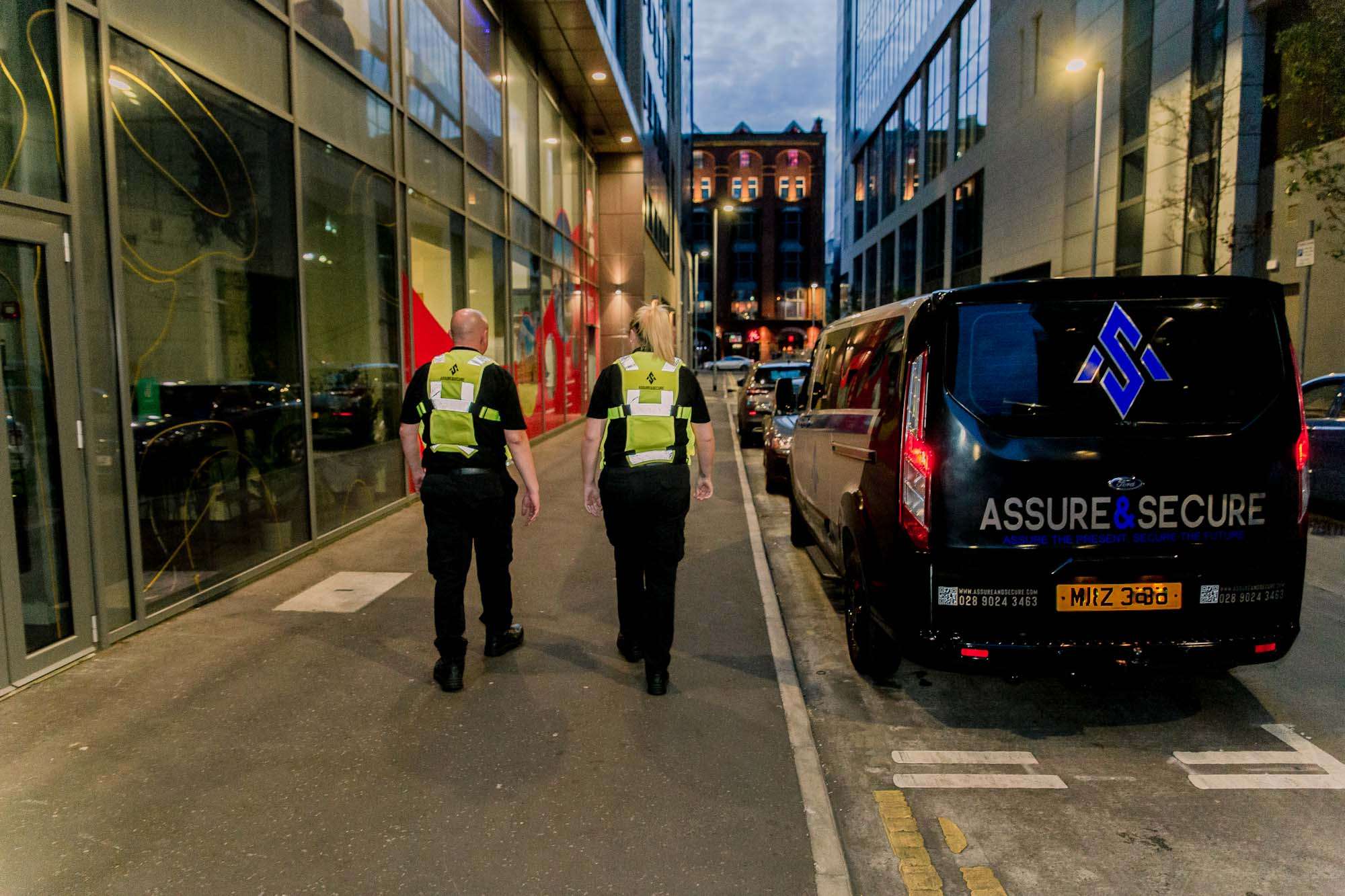 Enhance Your Corporate Security
Tailored Security Solutions: We design customised security strategies to address your needs, ensuring a proactive and adaptable approach.
Comprehensive Risk Assessment: Our expert team conducts thorough risk assessments to identify potential vulnerabilities and security gaps within your organisation.
Access Control: Implement advanced access control systems, biometrics, and smart card technologies to manage and restrict entry to critical areas.
Incident Response Planning: Develop and regularly update incident response plans to minimise downtime and mitigate the impact of security breaches.
Employee Training: Conduct security awareness training for your staff to enhance their vigilance and promote a security culture within the organisation.
Regulatory Compliance: Ensure your organisation complies with relevant industry regulations and standards, minimising legal risks and liabilities.
Secure Facility Design: Optimise the physical layout of your facilities to enhance security, including secure entrances, perimeters, and emergency response plans.
Security Audits and Assessments: Regularly audit and assess security measures to identify areas for improvement and ensure ongoing effectiveness.
Disaster Recovery and Business Continuity: Develop robust plans for disaster recovery and business continuity to minimise disruptions during crises.
Cost Optimisation: Optimise security spending by focusing resources on the most critical areas while maintaining high protection.
Regular Reporting: Provide clear and concise reports on security incidents, vulnerabilities, and performance metrics to aid in informed decision-making.
Continuous Improvement: Commit to an endless improvement cycle, staying ahead of evolving threats and technologies to secure your organisation.
Get a Quote
Fill out the form to get in touch for a quote or to request more information about our services and we will be in touch.  Otherwise contact us on one of the means below: