Security Guarding
Security guarding services are an essential component of security management in both public and private sectors. Our security guards are highly trained personnel who are responsible for protecting your premises, property or individuals from harm, theft or unauthorised access.
Our skilled security guards are trained to identify potential security threats and respond to them appropriately. They are responsible for monitoring the premises, conducting security checks, and providing security escorts to individuals when necessary. Our security guards are trained to use a variety of security equipment, including CCTV cameras, access control systems, and alarm systems, to detect and deter potential threats.
On site: Our security guards are posted at your premises such as, retail outlets, shopping centres, transport hubs, to ensure that the public remains safe from harm and premises are protected. Having a security guard stationed at your site can detect suspicious behaviour and respond to emergency situations.
Monitoring: CCTV monitoring is also a task undertaken by our SIA-trained security guards. This would involve monitoring surveillance cameras to detect any potential security threats and take appropriate action to prevent them. This can include contacting the police, sounding an alarm, or dispatching security personnel to the location.
Visible presence: Our security guarding services are a crucial element for ensuring public safety and having a visible security presence around your site can act as a deterrent against theft, damage, trespassing, suspicious behaviour and other security threats.
Versatility: Our security guards are highly trained and professional individuals, depending on your needs, can assist members of the public, providing your business with enhanced customer service and also work closely with the police and emergency services to ensure a quick and coordinated response to any security incident. They are also responsible for evacuating the premises in case of fire or other incidents.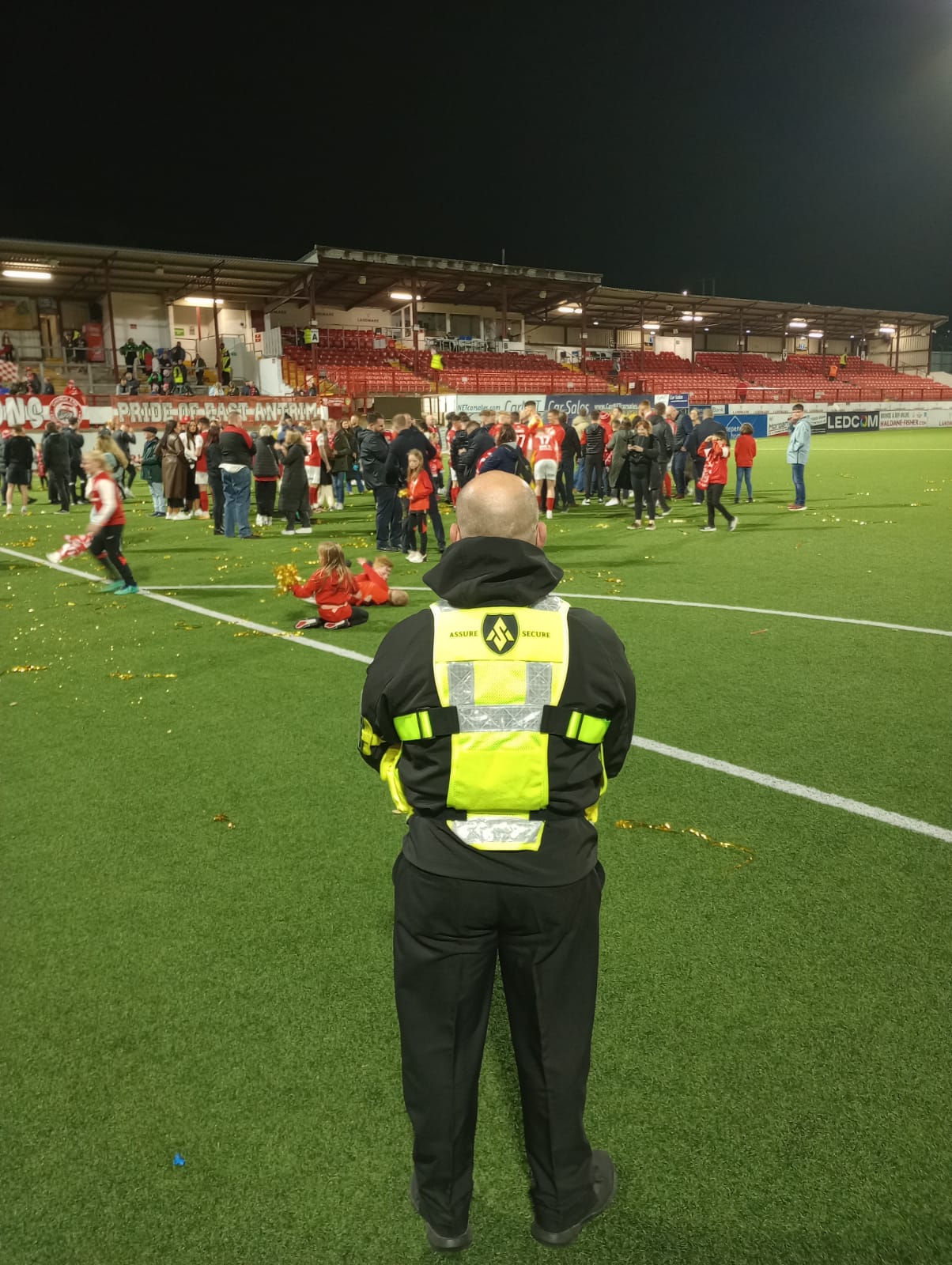 We offer a flexible approach with our security guard service, based on your requirements and your premises.
Our security guarding services are essential for ensuring staff and public safety and protecting property, assets, and the critical infrastructure of your business. Each security guard is highly trained for identifying potential security threats and responding to them appropriately while providing an added layer of safety assurances for staff and the public.
Make an Enquiry?
Fill out the form to get in touch with any queries or to request more information about our services and we will be in touch. Otherwise contact us on one of the means below: