Door Supervision
Our door supervision service, through the deployment of our highly trained security personnel can be a line of defence, manage entrances and exits, act as access facilitators, verifying visitors with checks and control large volumes of individuals attending the location, from office buildings, hotels, and shopping centres to nightclubs, pubs, bars, and restaurants, as well as music venues, sports stadiums, and other large events.
Door supervisors play an essential role in maintaining the safety and security of public spaces. They are responsible for checking the identification of patrons entering an establishment, monitoring the premises for any suspicious or criminal activity, and ensuring that everyone on the premises follows the rules and regulations set forth by the establishment. Our door supervisors our highly trained, certified and equipped with the knowledge and skills necessary to perform their duties effectively.
Controlling the access to your premises is an important element of protecting your business, its assets, your staff and the public.
Safety: Our door supervisors ensure the safety and security of people and property within the premises.
Deterrent: Our supervisors prevent and deter criminal activities such as theft, vandalism, assault, and terrorism occurring on the premises and have the tools and training to react to such events.
Monitoring: They also monitor the behaviour of visitors to the premises, ensuring that everyone is adhering to the rules and regulations. This includes checking for valid entry credentials such as ID cards, tickets or reservations, and making sure that visitors are not carrying any prohibited items.
Customer service: In addition to security, our door supervisors also play a crucial role in customer service acting as the first point of contact for visitors, greeting them, providing information about the premises, and directing them to their desired location. 
Conflict management: Our training provides door supervisors with the skills and techniques needed to manage conflicts effectively, such as de-escalation and physical restraint.
Crowd control: Our door supervisors are also responsible for managing queues and crowds, ensuring that everyone is orderly and safe when entering, exiting or moving around the premises.
Drug awareness: Door supervisors may come into contact with individuals who are under the influence of drugs or alcohol. Our door supervisors have the knowledge and skills needed to recognise the signs of drug and alcohol use and respond appropriately.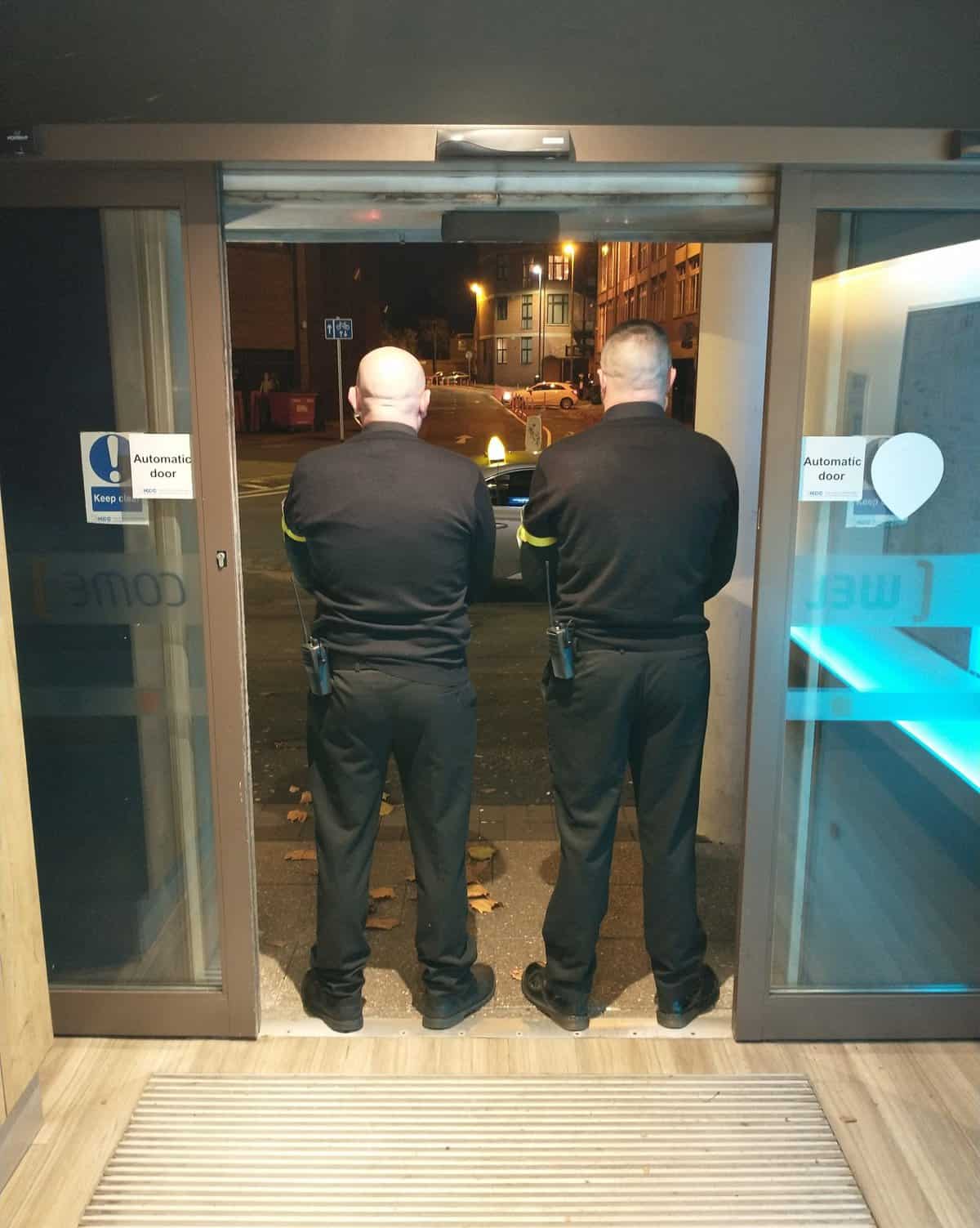 Ensuring everyone is safe & secure
Each of our door supervision personnel are highly trained and have all the necessary communication tools to ensure all personnel have a clear and direct line of communication across the premises. Each member of our security team has specialist training to respond to a series of incidents and help staff and visitors in any way possible, ensuring everyone is safe and secure.
Get a Quote
Fill out the form to get in touch for a quote or to request more information about our services and we will be in touch.  Otherwise contact us on one of the means below: